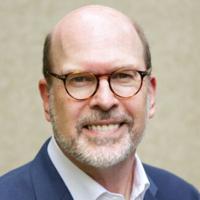 Allen Power to lead broadcast media in Salem's restructuring. | Story
Salem Media Group plans to restructure its Broadcast Media division in early 2023. Allen Power, a 23-year veteran of the company, will assume the role of President, Broadcast Media, a position held by David Santrella until January 1, 2022, when it was promoted to CEOsucceeding Ed Atsinger who stepped down to assume the role of Executive Chairman of the Board.
"Allen Power and I have worked and collaborated closely for 18 of my 21 years with Salem," Santrella said in the announcement. "His keen operational experience combined with his strong leadership hand provide a perfect combination to build a brighter future for the broadcast division."
Power, based in Atlanta, has been senior vice president of the company since January 2000, when he joined Clear Channel where he was general manager of WESC and WTPT in Greenville. Power ran the two stations from 1990 to 2000 through four properties. He started his career in 1979 as a teenage DJ at WFBC-AM & FM in Greenville.
"My years with Salem have been the most rewarding of my career so far," Power remarked. "Our dual focus of doing well while doing good provides a unique media culture. I am grateful for the leadership of our founders Edward Atsinger and Stuart Epperson, and grateful to Dave Santrella and [Chief Operating Officer] David Evans for the opportunity to play this role as our company continues to grow as a multimedia platform.
The restructuring of the division goes beyond elevating Power to a leadership position. Linnae Young is promoted from Senior Vice President, Operations to Executive Vice President, Operations and Revenue Development. In her expanded role, Salem says she will work across her broadcast and digital platforms to expand the company's 360-degree approach for her marketing and corporate partners.
"Linnae has been my go-to whenever we've had the opportunity to sell multiple marketing pieces from multiple divisions to new clients," Santrella said. "His work in our industry on behalf of Salem with many clients made this decision easy for me."
Additionally, Chicago Regional Vice President and General Manager Jeff Reisman is promoted to Senior Vice President, Operations, overseeing Salem's radio markets in the east. "Allen and I worked closely with Jeff for many years. His track record in Chicago speaks for itself. He was the early building block of what is now Salem Surround, our digital marketing agency," said Santrella Power credited Reisman with overseeing some of the company's most profitable and well-attended events and taking this approach to the markets he oversaw. 'expand to the whole Eastern super region,' Power said.
Santrella notes that the three promotions are all from the company, which he says is "further proof that Salem values ​​and believes in our people and rewards hard work and success."
Salem is the largest commercial radio company serving Christian listeners.