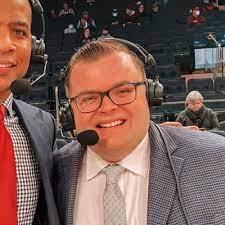 Big East broadcast media star John Fanta joins the show
Few broadcast media are more synonymous with Big East basketball these days than John Fanta.
Fanta spends each winter crossing the East Coast (and select Midwest stops) as a Fox Sports broadcaster for the Big East games. He also hosts Big East Shootaround, which streams live on Twitter and YouTube.