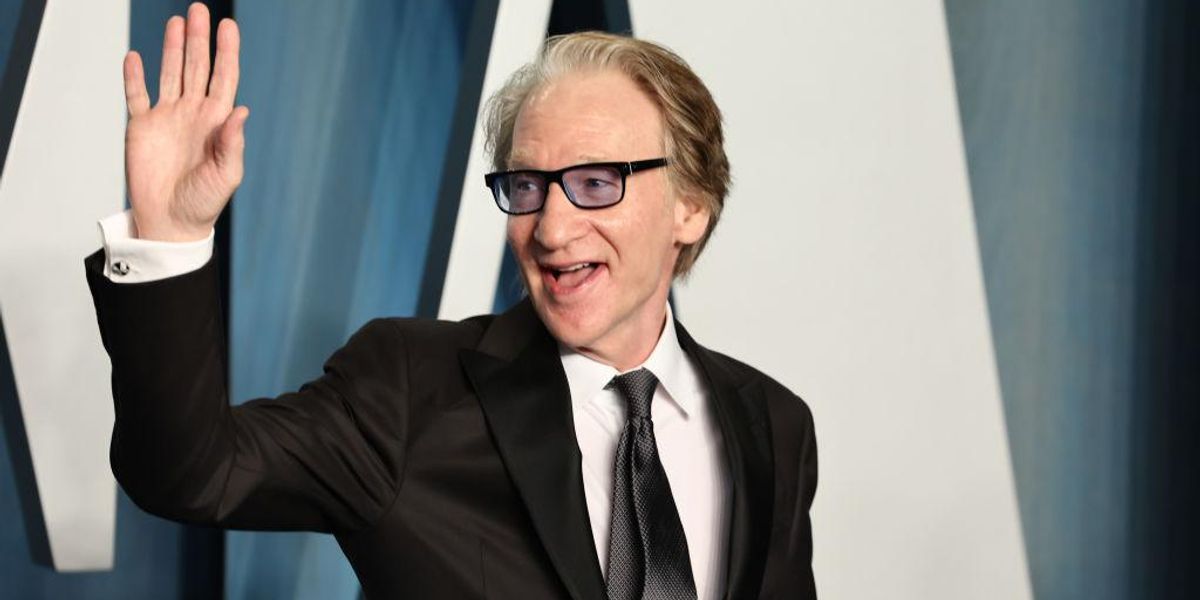 Bill Maher accused left-leaning media of burying Hunter Biden's laptop story
Liberal talk show host Bill Maher has accused left-leaning media of burying the Hunter Biden laptop story.
Maher explained how the liberal media is finally acknowledging the Hunter Biden laptop story that was first reported in October 2020 by the New York Post.
"I remember reading about this a few years ago, the New York Post came across…Hunter Biden's computer, which he apparently left at a computer repair store," Maher recalls.
Maher advised Hunter Biden never to leave his computer with other people "just for personal business" who was allegedly found on the laptop.
"But there was also stuff about how, you know, come on, he's a good-for-nothing. I'm sorry, Hunter Biden, but you are," Maher remarked. "You made a living being a bum who took money just because you were the vice president's son and had influence."
"He got, I think, $4.8 million, yes, millions from Chinese energy companies to sit on the board and consult," Maher said.
After reviewing government records, court documents, bank statements and emails from Biden's laptop, The Washington Post confirmed this week that Chinese energy conglomerate CEFC China Energy paid $4.8 million to entities controlled by Hunter Biden and his uncle, James Biden. The Chinese energy conglomerate paid a legal retainer of $1 million and $3.8 million in advisory fees.
Maher joked, "Yes, that was his passion in life: energetic exploration. Hooker exploration was his passion."
Maher acknowledged, "So the New York Post got their hands on what was in the computer. And, you know, because the New York Post is a Republican newspaper, and the New York Times and the Washington Post are the Democratic newspaper.[s]."
"And the Republican newspaper, Twitter… canceled their account! They can't even report this story," Maher said of the New York Post – a newspaper founded by Alexander Hamilton more than 220 years ago – on lockdown. from his official Twitter account for 16 days for sharing the Hunter Biden scandal accusations on social media.
He added, "And now, two years later, The New York Times and The Washington Post came in and said, 'Okay, there was something there.'"
The New York Times finally authenticated key details of Hunter Biden's story last month.
Maher admitted that the Hunter Biden laptop story should have been taken with a "big salty thing" since the New York Post received the information from die-hard Trump allies Rudy Giuliani and Steve Bannon.
Maher also noted that it shouldn't have taken "two years" to verify the charges.
"It seems like the left wing media just buried the story because it wasn't part of their narrative and that's why people don't trust the media," Maher said of the story. which was censored and rejected in the weeks leading up to the 2020 presidential election between Donald Trump and Joe Biden.
Former Democratic presidential candidate Andrew Yang was a guest on Friday night's "Real Time with Bill Maher" show, where he pointed out that trust in the media "is dropping very sharply across parties."
An October Gallup poll found 68% of Democrats had a "great" or "fair amount" of trust in the media, but that number dips to 31% when it comes to independents, and just 11% of Republicans. believe the media . Overall, 7% of Americans trust newspapers, television and radio "a lot" and 29% "somewhat". This is the lowest since the record low of 2016.
Yang said, "It's part of the erosion of institutional trust, where one side feels like the media is on their side."
"And it looks like this Hunter Biden laptop thing got buried because of the timing," he added. "I mean, it was coming out at the height of the election in 2020. And they didn't want it coming out in the mainstream."
CNN legal analyst Laura Coates tried to defend the corporate media for ignoring the Hunter Biden scandal.
"I think it can also relate to the idea of ​​you know, one, the priorities that the media has on what stories to present. And sometimes that obviously has to do with what's in the national air," said Coates said. "Other times, it's based on what there really is to report? What is the new information that will better inform the population?"
"And of course we are here in the world, as you well know, where not only do we have different angles for the different media that they suggest, but also you have people who want these silos," Coates continued. . "They just want echo chambers. We used to say things like… 'You preach to the choir.' Well, now it's, 'Why don't you preach to the choir? That's all I'm here for.' So you preach as a member of the choir."
On Wednesday, CNN finally admitted Hunter Biden's laptop was genuine – 532 days after the initial story was revealed. CNN was one of many mainstream outlets to call the Hunter Biden laptop scandal "Russian disinformation."
By the time the New York Post story went viral, Maher dismissed the allegations and passed off the charges as something Donald Trump Jr. would do.