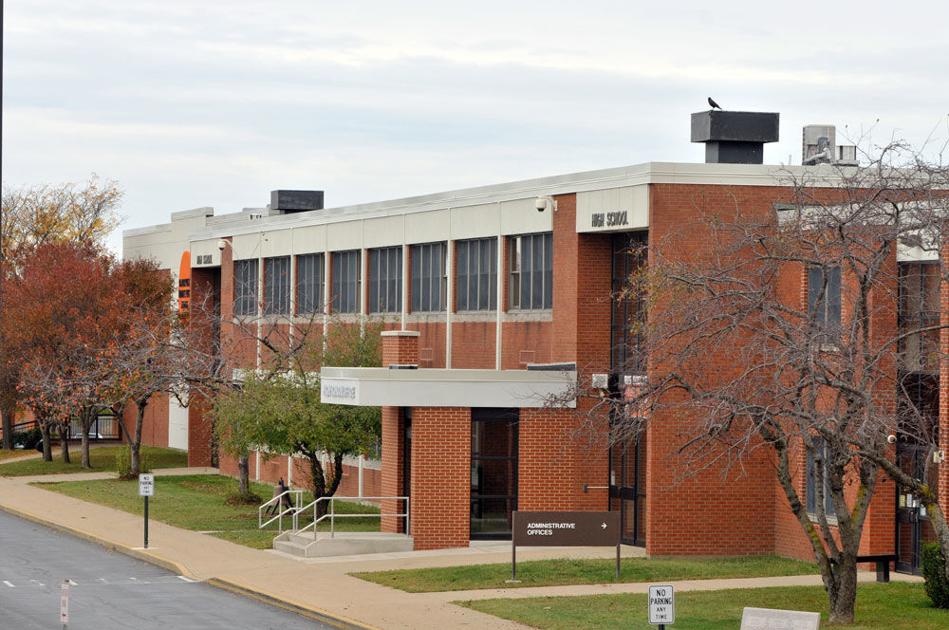 Board of Directors approves media center project | New
[ad_1]
An area of ​​Blairsville Middle School will be turned into a media center under a plan approved Tuesday by the Blairsville-Saltsburg School Board.
Principals voted 6-3 on the media center for $ 334,461.55, which will be funded by $ 252,308.55 in grants and $ 82,153 in capital project funds. Board Chair Rick Harper, Vice Chair Molly Stiles, Anthony "Tim" Canzano, Connie Constantino, Holly Gibson and Mary Whitfield voted in favor. Linda Brown, Beverly Caranese and Holly Hall opposed the idea.
Presented and discussed at committee meetings on February 11 and 17, the media center project includes a recording studio, sound and audio control room, virtual reality room and café run by students which will provide the opportunity to acquire professional skills for students with special needs.
The virtual reality room will be done through zSpace, a company that provides "hardware, software and educational content" for an "immersive and interactive" virtual reality learning experience, according to the website. www.zspace.com.
The cafe will supply coffee from Commonplace Coffeehouse under an agreement solidified by the board of directors on Tuesday, at a cost of no more than $ 17,365.
Superintendent Philip Martell told directors at committee meetings that a glass garage door would provide access to an outdoor space from the media center.
The furniture, he said, would offer flexible seating and could be rearranged to suit various needs, such as small group teaching. Other equipment includes tables with power ports and editing desks with Mac stations.
The media library will be located in the library area.
On Tuesday, Hall asked about the centre's ongoing costs once grants run out.
Martell estimated that it would cost between $ 12,000 and $ 15,000 per year for zSpace.
In other Tuesday business, the board:
• Heard public comments from Jessica Clawson, Jody DeMase and Nicholas Pantalone, who spoke out against the school's reconfiguration plan and questioned the board on the details of finances, staffing and timelines. They reiterated concerns raised during the January public hearing on the potential closure of the Saltsburg middle school / high school, including the safety of student transportation.
• Approved the district's share of the ARIN IU 28 budget at a cost of $ 57,321. Stiles noted that this was the eighth year without a raise.
• Approved 14 more days per month at $ 375 per day, per diem, for independent contractor Jeff Geesey for Workforce and Career Development, paid for by grant and general fund.
• Approved subscriptions to PowerSchool for $ 48,440, GoGuardian Suite for $ 15,636 and Zoom for $ 125 per month.
• Accepted the resignation request of Regina Geesey, Assistant to the Superintendent of Student Services, with a departure date to be determined. Harper thanked Geesey for his "thorough" and "detailed" work and wished him good luck at the state level.
• Approved an early retirement incentive for non-contractual professional employees for "professional employees within the bargaining unit who have at least 20 years of credited service in the Blairsville-Saltsburg school district as of June 30, 2021, during year 1 (will be forfeited in year 1) or who are eligible to retire into the Pennsylvania Public School Employee Retirement System (Superannuation) as defined by PSERS.
The retiree would receive $ 28,349 per year for five years or until he reaches Medicare age, depending on the plan.
• Approved Glenn Richards as Saltsburg Baseball Head Coach, Mark Palmer as Blairsville Baseball Head Coach, Kaitlyn Figurelli as B-SSD fourth assistant track coach, Tiara Stossel as B- junior track and field coach. SSD and Kelsey Ferguson B-SSD Assistant Junior High School Athletics Coach.
[ad_2]