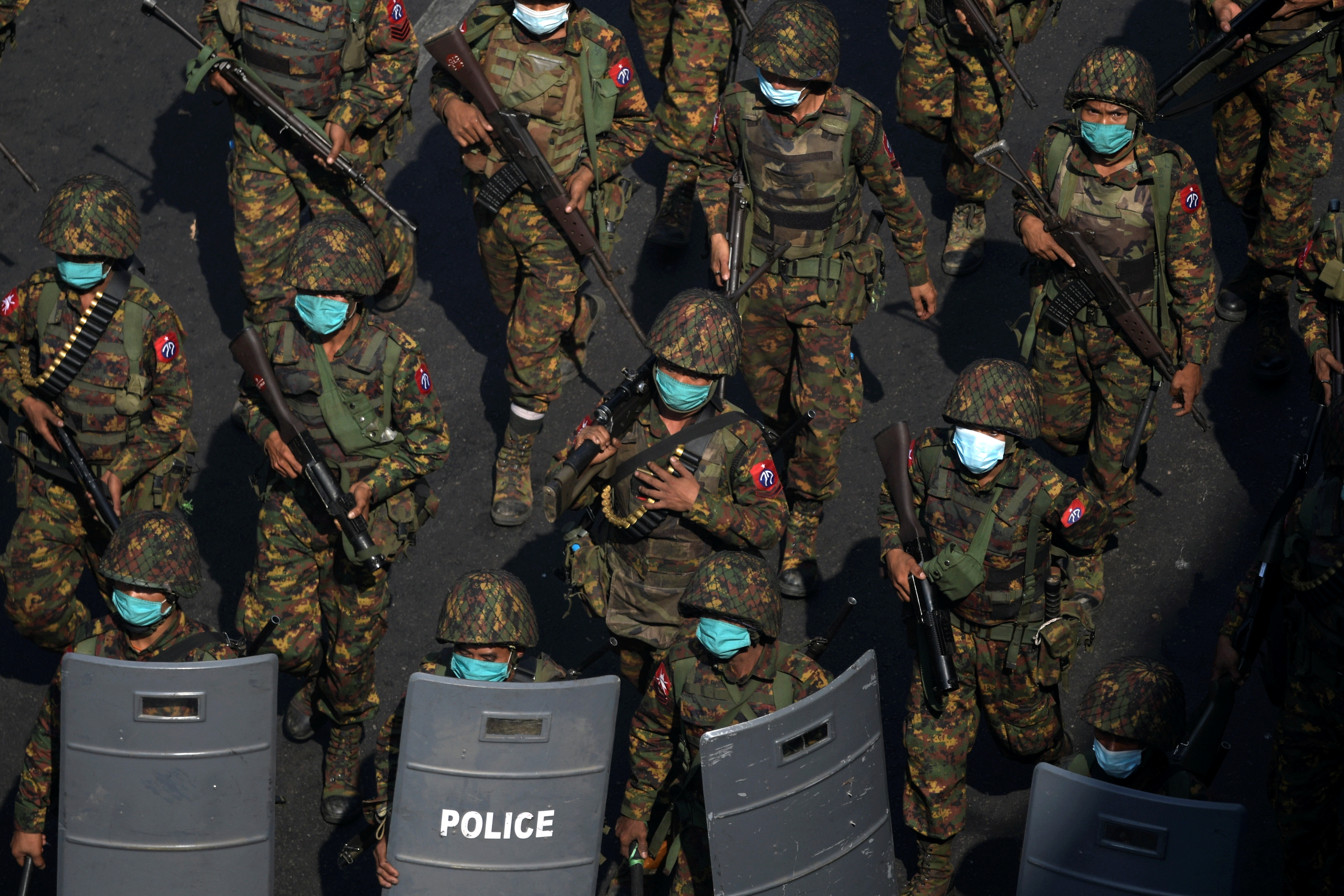 Burmese army raids newsrooms, revokes licenses for 5 media outlets
[ad_1]
Bangkok, March 9, 2021 – Myanmar military authorities must immediately stop using canceled media licenses as a means of censorship, refrain from raiding newsrooms and stop arresting journalists for committing their work, the Committee to Protect Journalists said today.
Yesterday, state broadcaster MRTV announced that the country's military government had canceled licenses to operate independent media. Mizzima, Burma now, 7 day news, Democratic Voice of Burma (DVB), and Khit Thit Media, who had all covered nationwide protests against the junta government since it took power in the February 1 coup, according to news reports.
The New York Times reported that the license withdrawal could make the act of reporting illegal for these five media groups.
Yesterday afternoon, dozens of soldiers and police broke into Burma nowfrom the Yangon office in downtown Yangon and seized computers, documents and data server components, according to news reports, which said staff members had not been in that office since before. the Coup d'Etat.
Today, around 6 p.m., the authorities searched Mizzima head office in Yangon, according to its founder and chairman, Soe Myint, who contacted CPJ by email. He said the outlet will continue to operate for as long as possible.
CPJ could not immediately determine whether authorities also searched the offices of 7 day news, DVB, Where This Media Kit.
"The Myanmar junta must immediately reverse its flawed decision to suspend the operating licenses of local media groups and allow the five media outlets to resume normal operations," said Shawn Crispin, CPJ senior representative for Asia. South East. "Myanmar authorities must stop and stop censoring and intimidating the press, and allow the media to cover all newsworthy events, including protests, without harassment or fear of arrest. "
Authorities arrested DVB journalists Min Nyo while covering protests in Pyay County on March 1 and Kaung Myat Hlaing at his home in Myeik town on March 3, and both are still being held without charge, according to DVB statements, which CPJ reviewed; and data provided to CPJ by the Association for the Assistance of Political Prisoners, a local rights group.
Previously, on February 27, the police arrested Burma now reporter Kay Zune Nway and 7 day news reporter Aung Ye while covering protests in Yangon, according to data from the Association for the Assistance of Political Prisoners and CPJ reports at the time. Both are being held in the city's Insein prison and have been charged under section 505 (a) of the penal code, which criminalizes incitement to mutiny among the military and police, according to research by association.
Data from the monitoring group shows that 16 journalists were in detention across the country as of March 8.
More than 1,800 people have been detained across the country since the February 1 coup, according to media reports.
CPJ emailed Myanmar's Information Ministry for comment, but received no immediate response.
[ad_2]