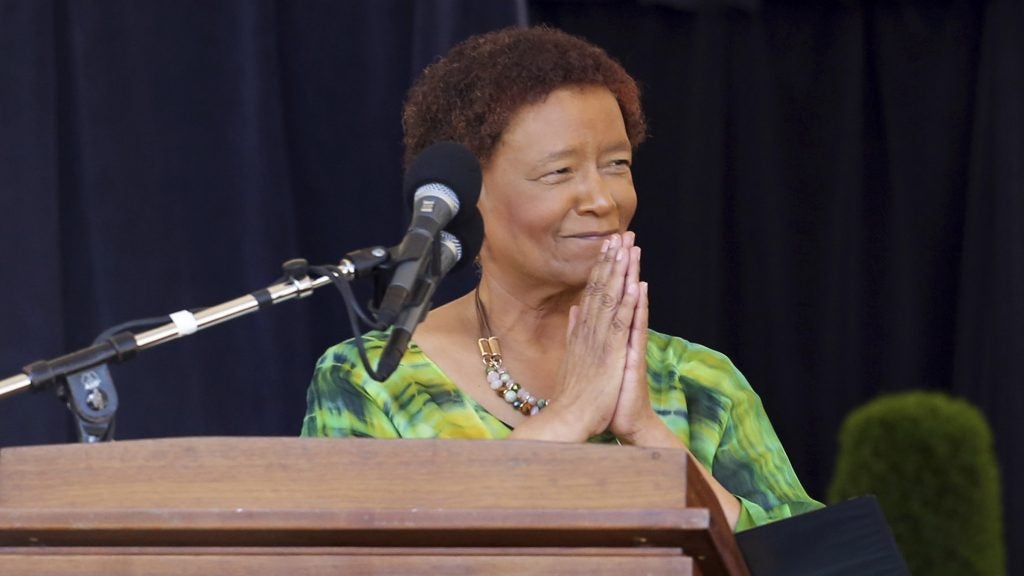 Claire Smith on the new sports media center in Temple named after her
The main focus of the center will be to break down gender and race barriers in sports media, as you have done. You know, the baseball club is a very insular and misogynistic place… Tell us about the difficulties you had in the beginning, just trying to get into it.
It was 1984. With the insurance of this league, I was sent to cover the Cubs and Padres league championship series. So, doing my job, I went down to the Padres clubhouse. I entered the clubhouse with the fifty other journalists, then I was brutally expelled. Literally someone had their hand on my back, pushing me through the door as I was being pushed out… And so I stand in the awful damp tunnel of Wrigley Field wondering how am I going to do my job because that you need both sides of the story. And another reporter came by. He saw right away. He measures the situation. He said, "What do you need? And I said, "I need quotes." He says, "Who do we want?" Well, they already said the starting pitcher wouldn't come talk to me. So the first name that came to mind was Steve Garvey.
Steve was surrounded by the media, as he usually is, because after his team's loss, he shows up. The reporter told him where I was and what had happened. Steve excused himself from the crowd and walked out into the tunnel. And he said, "OK, OK, I'll stay here as long as you need, but remember you have a job to do." And that was the most important thing anyone ever said to me. And to this day, this is the most important… I was at a crossroads. I am not a brave person. And he showed me the importance of staying the course, of staying on the right path. The next day, Peter Ueberroth, brand new to the post of commissioner (of baseball), opened clubs all over the world. He said that if the person is properly accredited, no team can throw them out of the clubhouse or harass them. And it's been like that ever since.
Forty years later, there are problems, but here we are. You walk into a locker room and there are a lot of people of both sexes.
What do you hope for students who will come through the Claire Smith Center for Sports Media, not just for their knowledge of sports media, but for themselves?
I hope they come out with a strong belief in themselves. I don't want them to come out and be molded into a robotic, clichéd, question-throwing person, maybe wearing perfect makeup – and it's not about gender because the men wear makeup too… I look in the mirror after work and ask my parents if I made them proud that day. And did I do well? And that's all you need to do. These are building blocks for building something special and that special something is the student who is about to be in journalism and become a leader.