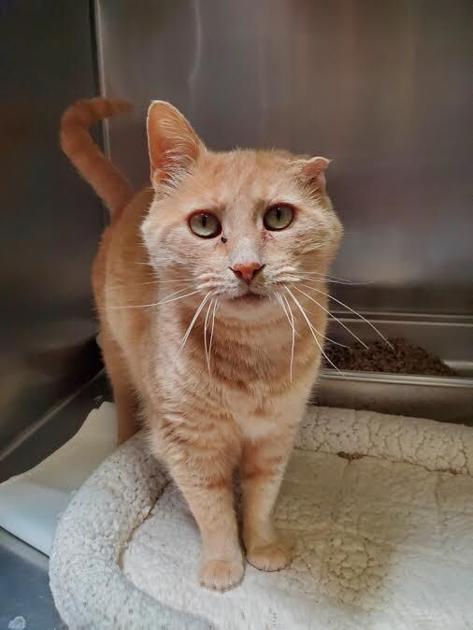 CVAS: Many thanks to local media for helping to raise awareness of CVAS animals | Cvas
[ad_1]
In the over 20 years that I have worked at the Cumberland Valley Animal Shelter, I can't remember how lucky we are to do business in south central Pennsylvania.
First of all, we have amazing supporters, volunteers and adopters. This community is truly incredibly generous and generous.
We also have wonderful business owners in this area who donate to the shelter through fundraising campaigns, as well as monetary donations.
I must also sincerely thank our local media.
I know. Gasp! The media? Jen, how could you?
The media in this country and around the world have a bad reputation. While some of these are well deserved, I also don't like painting all of the same band members with the same brush.
There are a lot of reporters and journalists out there who are really trying to do the job that was created, literally, centuries ago. They go out every day, investigate stories, look at what's going on and report back to us so that we are more aware and informed.
We have local people who work very hard to do just that.
The business world is struggling right now with a shortage of workers. We can also feel it at CVAS. It also hits the media. There just aren't enough people to send to as many places and meetings as needed.
And yet, our local media let me talk about the shelter and our animals. Some even include photos of our animals and their descriptions in case readers or listeners are looking for a four-legged companion.
If you are keeping a journal right now reading this, it is because someone has allowed me to write to you and tell you about the needs of CVAS.
If you are reading this on an online computer, the same is true.
We have local radio stations that allow me to come talk to the DJs and give me air time for the PSAs. Some resorts keep the shelter and our thrift store in mind when receiving donations or hearing about businesses that may have supplies for us.
I am extremely grateful to the newspapers and radio stations in this region which allow me to speak and write for free. This kind of advertising is absolutely invaluable to our animals.
I've said many times that if we can't market our pets, how will we know we're here? Local media groups allow me to do this – and they allow me to do it without a price tag, which means the donations we receive can really be used to take care of the animals.
It really is a double dose of good.
I have told newspaper and radio station workers over the years, and it is most certainly time to say it again, that they save more animals than they'll ever know just by feeding cats, dogs, rabbits and guinea pigs in the CVAS area. and the time.
It is quite a gift when you work for creatures who cannot speak for themselves.
In today's world, the dissemination of information (accurate information – this had to be added) is essential. When this information helps homeless animals find their new families, this gift has a value that can never really be measured.
To all the local media that help CVAS, thank you for giving us the opportunity to give our animals the second chance they so deserve.
*******
Jennifer Vanderau is a publications and promotions consultant for the Cumberland Valley Animal Shelter and can be contacted at: [email protected] The shelter accepts donations of cash and pet supplies. For more information, call the shelter at: (717) 263-5791, or visit the website: www.cvas-pets.org. CVAS also operates a thrift store in Chambersburg. Help support the animals at the shelter by donating or shopping at the store.
[ad_2]