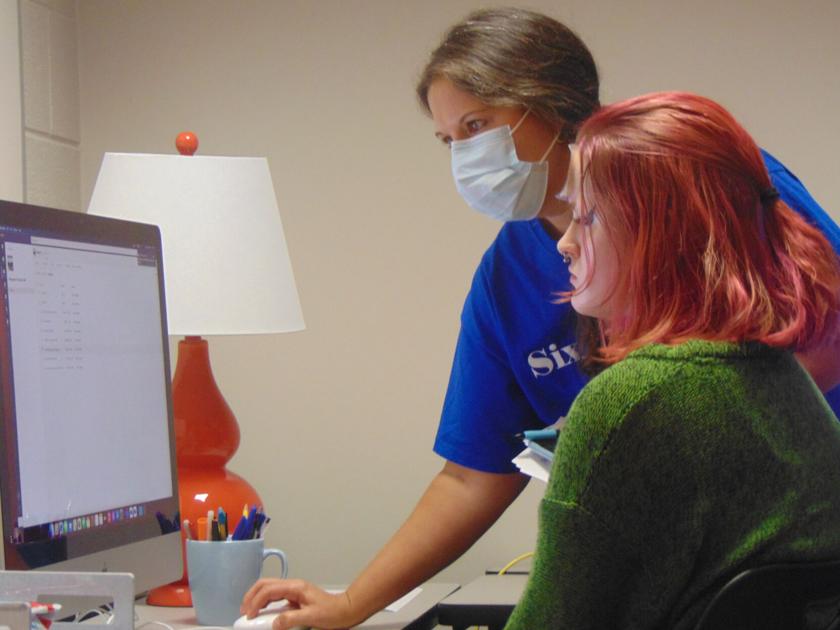 GHC Students Test New Multimedia Center on Floyd County Campus | Education
This fall, Georgia Highlands College will inaugurate its new Media Innovation Center, home to a variety of writing and media related activities.
The MIC brings together in one location facilities for the Writing Center, Film Study Room, the "Old Kimono" student comic, the "Six Mile Post" student newspaper and the "Student Spin" student podcast. It's in the McCorkle building on the Floyd County campus, next to the bookstore.
MIC's multi-area advisor Allison Hattaway said the ultimate goal of the new center is to give GHC students a place where they can connect and create.
"We want students from all walks of life – not just journalism or film – to come and learn how to use standard software to make their dreams come true," Hattaway said.
Many renovations have been made to the space. There is an open lobby with a lounge and a desk for the editor and editor of the Six Mile Post. Specific rooms are also set up for students working on the cinema and the Old Kimono.
But perhaps the biggest addition to the Innovation Center is a recording studio for the Student Spin.
"The podcast booth is probably what excites me the most, and I think a lot of students get excited when they see it," Hattaway said.
Student Spin and Six Mile Post staff members got a first look at the layout over the weekend and had the opportunity to test drive the equipment they will be working with this semester.
Newly announced Six Mile Post editor Russell Chesnut said the improved office would help them work better as a team.
"We are able to connect all of our devices together and collaborate," he said. "Having the big TV allows us to have meetings and show anyone what we need to show them. "