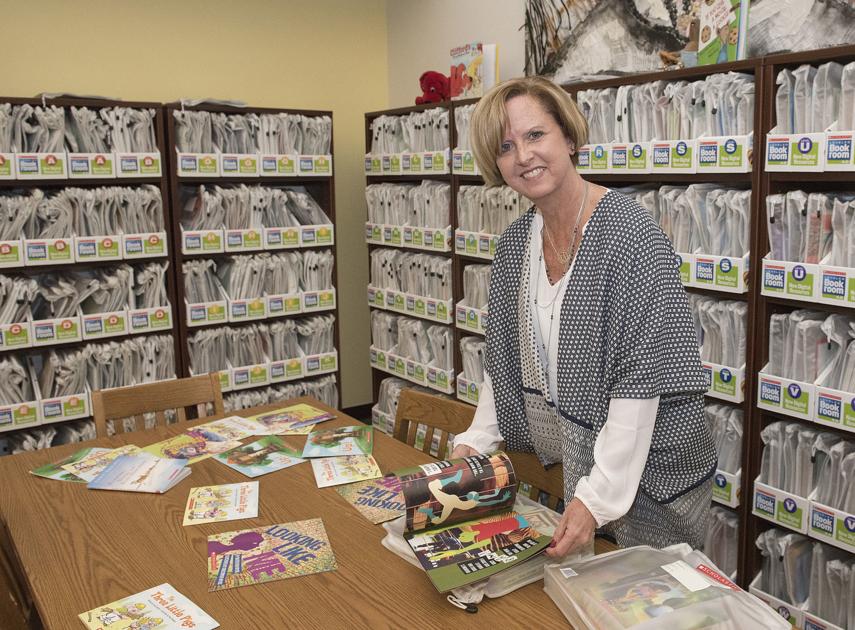 Media Center Makeover: School Grant Transforms Hillcrest Elementary School Library | Learning and programs
[ad_1]
Hillcrest Elementary School's media center got a facelift after winning a grant from education and media company Scholastic.
Hillcrest, the only school selected from over 2,500 registrations, received 6,000 books worth over $ 35,000 from the company after literacy scholar Amy Tucker wrote an essay on the school for apply for the grant.
"She really wrote to them about our mission and what these students do here every day," Hillcrest Co-Director Karl Williams said on Wednesday. "They have such a desire to learn, and these resources are going to be so helpful in getting there."
On Wednesday, more than 200 students and families gathered in the cafeteria for the scholarship announcement. The students were greeted by a Clifford the dog mascot, who was quickly swarmed with a dozen excited children looking for a hug.
After the award was announced, the students broke into small groups and went to the classrooms for reading activities while representatives from Scholastic gave a lesson to parents on how to read aloud. to their children.
The award, dubbed Leveled Bookroom 4.0, sorts books and news by level, so students and adults can access resources based on their reading development.
As the books are sorted by level and assigned by letter, the goal is to help students develop good reading habits, regardless of where they are at, Williams said.
In addition to the media center renovation, Scholastic is also offering two days of professional development for school staff on guided reading strategies, two days of training to help teachers identify and remove barriers that hinder student success, a summer literacy event for kindergarten to grade 5 students. Avoid the "summer slide" and Scholastic class magazines.
"It's huge for us," said Williams. "Being able to offer their resources to children and adults will truly transform the way our students learn. "
Follow Allen Etzler on Twitter: @AllenWEtzler.
[ad_2]