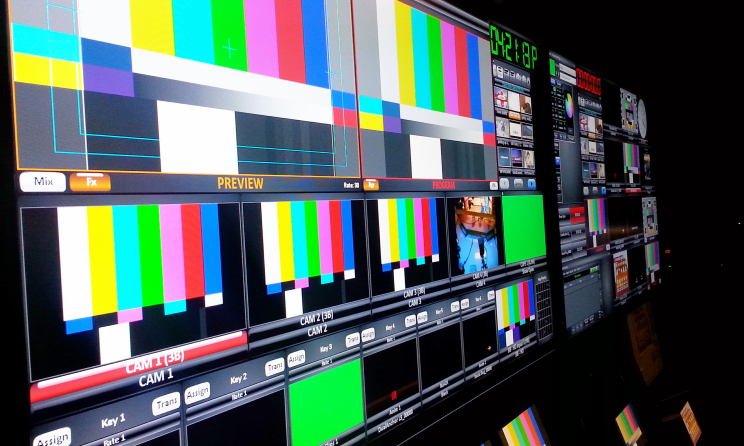 Music broadcasting media in Botswana
[ad_1]
A brief history
The audiovisual media sector (radio and television) has grown exponentially since the end of the 1990s, after a long lull in the 1970s and 1980s. Available statistics show that households own more radios than televisions, in particular in rural areas.
There are currently two public stations (Radio Botswana 1 and Radio Botswana 2) and three private stations (Yarona FM, Gabz FM and Duma FM). Radio is by far the most accessible medium in Botswana and the most popular source of information for the majority of the country's citizens[1] None of the radio stations have been licensed as talk stations and music forms at least 40% of the daily programming of all radio stations.
State radios
Botswana operates public and private media. Historically, the country's oldest radio station, Radio Botswana (RB), was the first radio station launched in 1961 from a small transmitter in the interim capital of Mafeking (now Mahikeng in South Africa). It was renamed Radio Botswana and became part of the Department of Broadcasting and Information Services (DIBS) in 1966, when it moved to Gaborone after independence. The station broadcasts news and development content. It broadcasts in both English and Setswana, with a substantial amount of music in its programming. RB was the only radio station in Botswana during independence and it continued to enjoy a monopoly until 1997.
The other public channel is Radio Botswana 2 (RB2), which was launched in April 1992. RB2 complements RB's programming by focusing on youth issues. It was initially aimed at Gaborone and its surroundings, but went national in 2001 to address a contemporary audience, young urban professionals and the business world. RB2 competes directly with private commercial stations for advertising. Because it is youth-oriented, it is seen as having an impact on the development of music in the country.
The government of Botswana has yet to license a community radio station despite the fact that the country's broadcasting policy provides for such licenses. The main reason given by the government is that community radios have the potential to sow discord and divide the nation along tribal lines, as has happened in other African countries.[2].
The advent of private radio
In 1997, the government of Botswana deregulated the airwaves. A new body, the National Broadcasting Board (NBB), has been given the mandate to issue broadcasting licenses. RB2's dominance over youth entertainment was called into question when three private Gaborone-based stations – Yarona FM, Gabz FM and Duma FM – were licensed. The new stations provided a wider platform for artists from Botswana to go on air.
The three commercial stations have started operating within a 60 km radius covering Gaborone and the hinterland. In 2008, they were allowed to become nationals. This allowed them to increase their footprint while significantly increasing their audience figures and advertising revenue. In general, all three stations offer more or less the same programming. With the exception of Yarona FM, Gabz FM, Duma and RB2 compete for the same demographics and advertisers. The main advertisers of commercial radio are the mobile phone companies, which hold various contests throughout the year.
Fast radio facts (commercial stations)
Yarona FM
First private radio station to be broadcast in Botswana in August 1999.
The station had a difficult start, but gradually improved its programming and commercial offer.
The station has positioned itself as a platform for young people and their challenges.
Music represents more than 70% of its programming.
The programming includes pop music with a street side.
Hired a program manager to develop a dissemination format and maintain consistency.
Gabz FM
The station started operating in 1999.
It officially broadcast in English but most of the guests, some presenters and callers insist on using the vernacular (Setswana).
The programming consists of a mixture of 30% conversation and 70% music.
It is positioning itself as a leading commercial adult radio station in Botswana.
Its target audience is the economically active age group of 25-49 years.
Douma FM
In 2017, it was the last radio station to be licensed in Botswana
Positioned itself to attract the most mature listeners (same target audience of Gabz FM and RB stations).
According to the BTA Audience report (2009), the audience for Duma FM was 58% male and 42% female.
Although it has not been licensed as a talk radio station, Duma FM has 60% talk and 40% music.
It broadcasts in English but faces the same challenge as Gabz FM – where guests and callers insist on using Setswana.
Btv and music
The state-owned Btv is the only national broadcaster in the country. It began broadcasting in July 2000 and broadcasts both analogue and satellite, reaching several countries in southern Africa. As a government broadcaster, Btv does not place a strong emphasis on generating advertising revenue. The station depends on government funding for its operations.
Music occupies a prominent place in Btv's programming. One of the most popular programs on Btv is Mokaragana, which features local artists. The 50-minute show airs on Saturdays and features various artists. Flava dome, which airs on Friday nights, is another entertainment program featured on Btv. It combines short interviews, live performances, live DJs and music videos. There is also Melodi Ya Kgalaletso (Songs of Praise), a gospel show that airs on Sundays. Btv also broadcasts local music videos as filler in its programming.
The impact of television on music goes beyond playing music videos and live performances as in the case of Mokaragana and Flava Dome. Btv also hosted a music show, My african dream (MAD), who was looking to find talent. The station also broadcasts My star3, another show of musical talents on the model Idols. At the initiative of the government, all major activities of the President's Day competitions are broadcast live on Btv, providing a platform for new and established artists to showcase their music.
Btv competes directly with the South African channels eTV and SABC, which are accessed locally via the Philibao satellite decoder. About 77% of the population watch TV from their homes and 15% from someone else's, according to the Botswana All Media and Production Survey (BAMPS)[4]. SABC channels are popular in large part because of their television soap operas and their coverage of football which enjoys large audiences in Botswana.
Btv review
Despite these efforts, Btv is widely criticized for not purchasing content[3]. In the event that Btv acquires and broadcasts music videos, it is known for a delay or non-payment to the Copyright Collecting Society of Botswana (COSBOTS). This is the case during celebrations for the 50th anniversary of independence. The Ministry of Youth Empowerment, Arts Development and Culture announced that during the entire month of September 2016, RB, RB2 and Btv (under the Department of Broadcasting Services) will broadcast only local music. Many artists celebrated, expecting exceptional royalties. As of September 2017, the Department of Broadcasting Services still had not paid what was owed to the artists.[5].
As there is no viable private TV channel in the country, there are few other options for the artist to air. The second free terrestrial channel is eBotswana (formerly GBC), which was launched in 2010. It broadcasts from a small transmitter in Gaborone and is only accessible within a radius of 50 km. Although it broadcasts music as part of its programming, the motivation to provide it with content is low due to its limited footprint and low prices.
The future of Botswana music on Btv
The lack of alternatives means that advertisers can only promote their products with Btv. The station still lags in terms of broadcasting local content and depends on the supply of foreign productions. Efforts have been made by independent producers to create local productions, but they claim that Btv's offerings fall short of the market and are not profitable because they are unable to cover production costs.
The only surviving productions are those that are produced in-house by the station as well as those that are able to acquire sponsorships. Btv sells prime time to independent producers. In some cases, the station trades with producers. Prime Time Live and First Issues, both focused on the business world, are such examples. The station has significant "downtime" and "prime time" that could be used by independents, an area that aspiring content producers could explore in the future.
Resources and quotes:
Disclaimer: Music In Africa Insights provide general information on the music scene in African countries. Music In Africa understands that the information contained in some of these texts could become obsolete over time. If you would like to provide updated information or corrections to any of our blurbs, please contact us at [email protected]
Edited by Kalin Pashaliev
[ad_2]