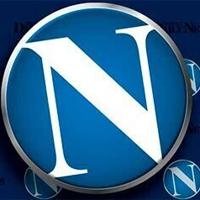 Nonprofit Media Adds to Daily News Readers' Coverage | Remark
In his final appearance before the Legislature this week, Nebraska Gov. Pete Ricketts touted tax breaks, investments in public safety, two major water initiatives and legislation outlining how the state will use its $1.04 billion in federal COVID-19 recovery funds.
"Any one of them would be historic," Ricketts said. "But you accomplished all four and more."
This included a "major win" – as Sen. Mike Flood of Norfolk described it – for this corner of the state with funding approved to expand Weigand Marina in Knox County and an event center on the side. Nebraska from Lewis & Clark Lake.
Another item of regional and national interest was the passage of Bill 876, putting new horse racing tracks and adjoining casinos on hold until the Nebraska Race and Gaming Commission completes studies on the horse racing market, the casino gaming market and the socio-economic impact of tracks. and casinos.
All told, with the legislature ending its session this week, senators passed ??? invoices — with ??? signed into law. And reporters across the state have been working to keep Nebraskanians up to date on what's going on.
Here at the Daily News, we cover the most important bills for the region, but we also rely on the work of those who monitor daily events at the State Capitol, be it the Associated Press, Omaha World-Herald and, most recently, Nebraska Examiner.
A new study from the Pew Research Center finds that the total number of reporters assigned to all 50 state capitals to update citizens on legislative and administrative activity has increased 11% since 2014, when this study was last conducted. The gain largely comes from two main developments: new nonprofit news outlets that employ statehouse reporters and a shift to more part-time reporting.
This was also the case here in Nebraska, with the advent of Nebraska Examiner and Flatwater Free Press. They offer a bonus to the Daily News.
Although the total number of Statehouse reporters has increased since 2014, fewer reporters now cover state governments full-time. Of the 1,761 Statehouse reporters identified by this study, just under half (850, or 48%) report full-time for Statehouse.
Here in Nebraska, nine reporters cover the state capitol full-time, in addition to 19 others who cover it part-time and 40 students.
Through their work, readers of the Daily News are kept up to date with crucial work taking place at Lincoln that will likely affect them.