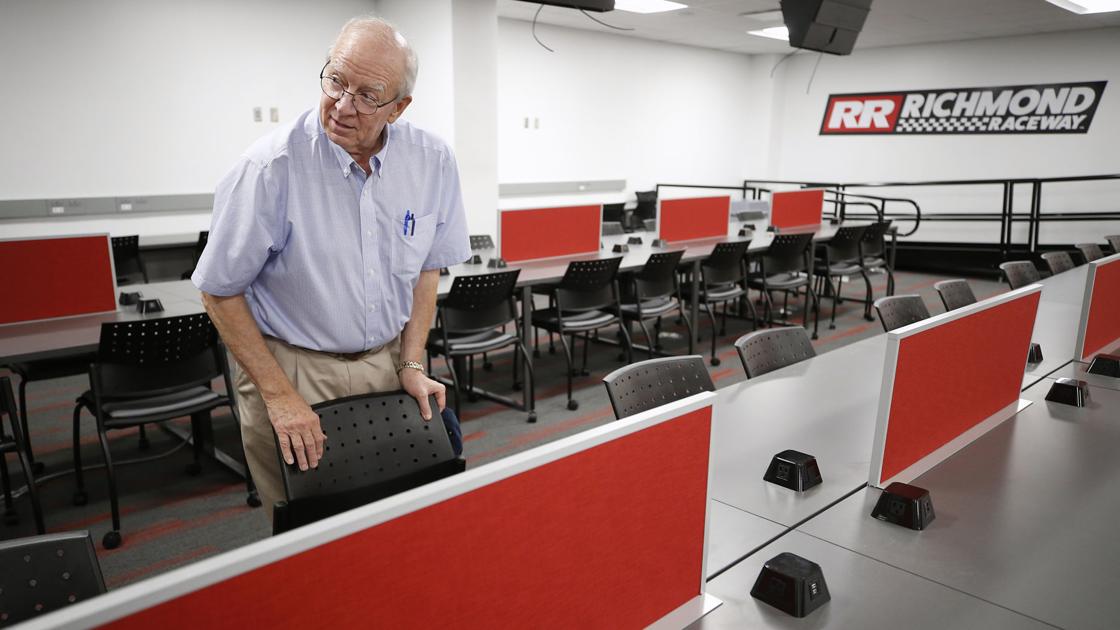 Richmond Raceway Unveils New Media Center, With Room Named After Longtime Journalist Randy Hallman | Professional sport
[ad_1]
Richmond Raceway President Dennis Bickmeier said the name has likely been in the works since they started designing the center just over a year ago.
"It was a given with Randy and his motorsport coverage for so long," said Bickmeier. "And his passion for the sport, and certainly his knowledge of the sport too."
The new media center is part of the $ 30 million Richmond Raceway Reimagined infield redevelopment project. New amenities from the project will be in use when the NASCAR Xfinity and Cup circuits are in town next week for races September 21-22.
The media center unveiling Thursday included the naming rights announcement for the facility: the Virginia Business Systems Media Center. It is approximately 16,000 square feet, an increase from the approximately 6,300 square feet available in the old track media center.
"Media center, start your printers," joked Rick Lingon, vice president of sales and marketing at Virginia Business Systems.
The Randy Hallman Deadline Room can accommodate 96 people and the center has four interview rooms, as well as a 1,000 square foot living room. Bickmeier said they will dedicate other rooms to the center as well.
Hallman covered his first race on what is now the Richmond Raceway in 1972. He followed the lead of people like Al Pearce, who now writes for Autoweek. Hallman said Pearce went to the right places at the right time.
[ad_2]