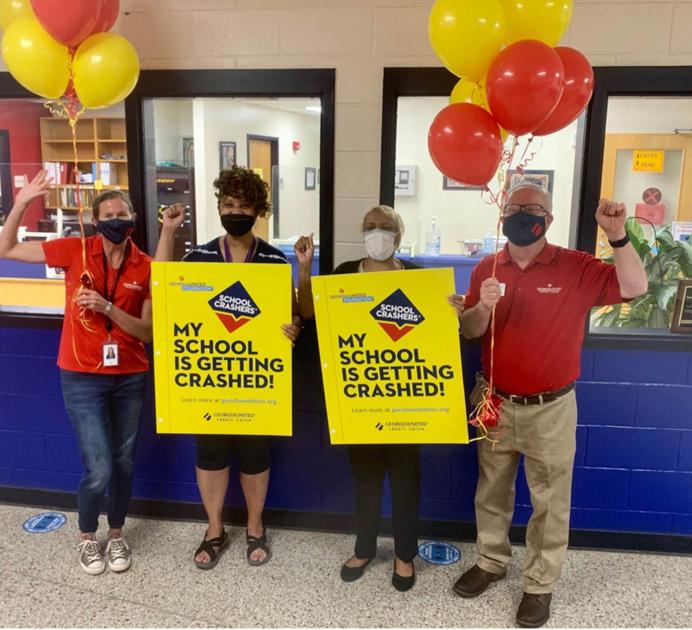 Rowland Elementary School in Stone Mountain receives media center makeover | Neighbor DeKalb
[ad_1]
Rowland Elementary School in Stone Mountain is one of eight schools in the state to receive a grant from the Georgia United Foundation's School Crashers program.
School Crashers is the Foundation's largest community service program that offers schools across the state the opportunity to apply for school facility renovations. The program strengthens communities by supporting local school systems with the ultimate goal of improving the learning environment for students, faculty and staff.
Rowland Elementary at Stone Mountain is a Title I school built in the 1960s with over 95% of students from low-income families. The School Crashers and Mohawk Carpet grants will help upgrade the media center space with comfortable and flexible flooring, paint and seating. This multimedia center will become the center of the school by transforming itself into a warm, colorful and inviting space for students to develop their love of reading.
"The Georgia United Foundation, members of the credit union team, generous donors, community partners and volunteers make this a collaborative community service event, where we provide inspiring learning spaces for students, faculty and staff, "said Debbie Smith, CEO and President of Georgia United Credit Union. mentionned. "We want students to be more proud of their school and to be motivated to learn when they return in the fall. "
Now in its eighth year, Georgia United's School Crashers program has positively impacted 31,994 children in 50 schools by creating inspiring learning spaces and improving facilities worth over 1.4 million dollars. dollars.
The School Crashers nomination period opened in March to all K-12 accredited schools in Georgia. Interested schools were invited to include a photo as well as a 250-word essay describing why their school should receive a makeover. Applications were received from 36 school systems and after a rigorous evaluation process, eight schools are expected to benefit from school improvements over the summer.
[ad_2]