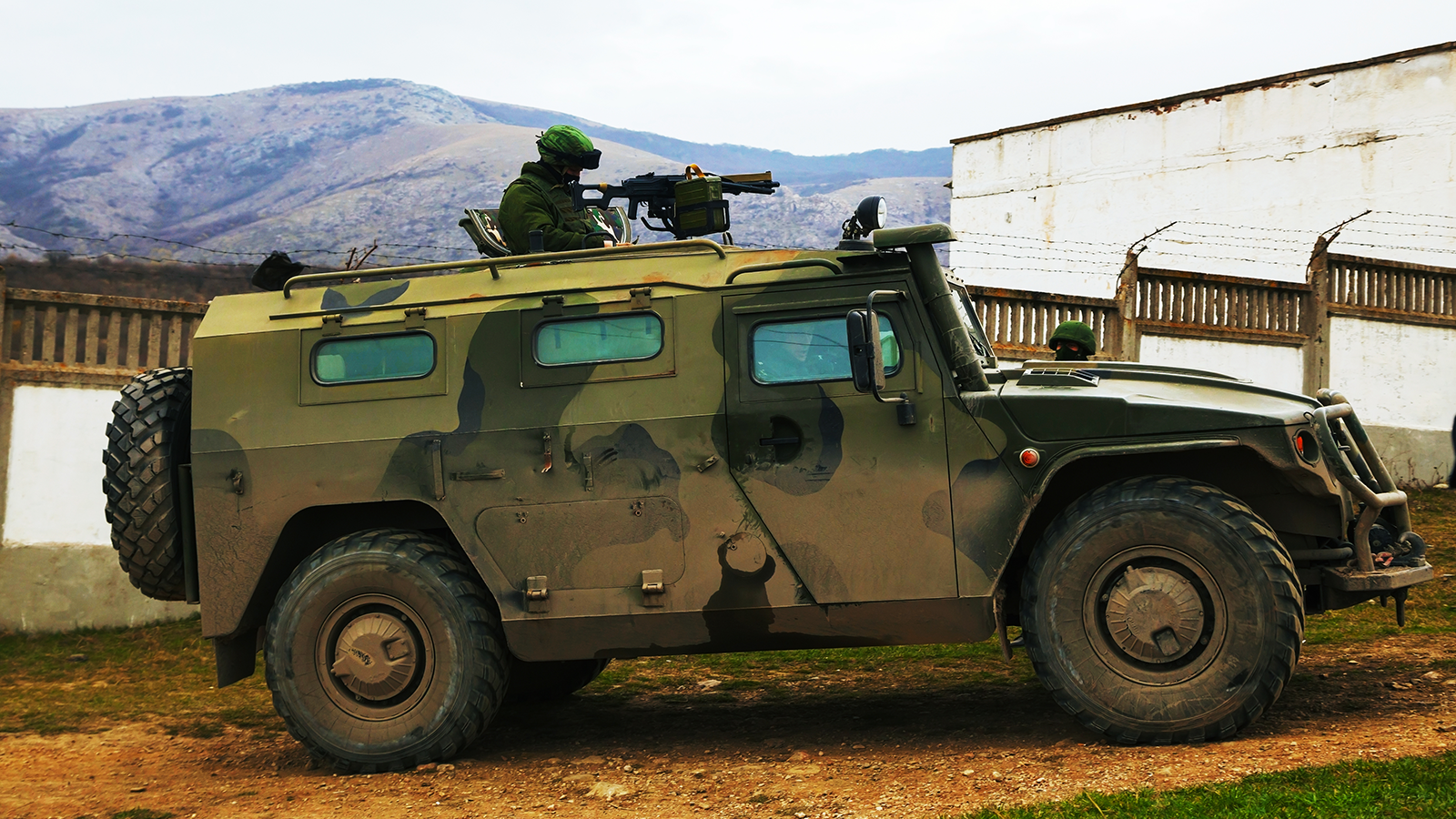 Russian state-controlled media push disinformation about escalations with Ukraine, US says
In each of the last two major Russian force build-ups against Ukraine, state-controlled media have played a significant role in Moscow's attempt to influence foreign audiences, according to a recent report by the US State Department.
The disinformation effort appears to be happening again during Russia's current escalation, according to US officials and recent media reports. On Friday, the European Union's Disinformation Watchdog released a list of Russian "myths" about the latest tensions.
Media outlets RT and Sputnik are "critical components" of Russia's disinformation and propaganda ecosystem, the State Department said in a recent report by its Global Engagement Center. The role of RT and Sputnik is most evident when reporting on issues of political importance to the Kremlin, such as an effort to sway public opinion abroad about Ukraine, according to the report.
When Russia invaded Ukraine in 2014 and annexed the Crimean peninsula, RT promoted Kremlin talking points with false, misleading and biased coverage towards non-Russian audiences, according to the report. Seven years later, when Russia stationed troops on the border with Ukraine, state-controlled media once again deployed incorrect accounts, a "tested and effective tactic", according to the report.
Russia could use a "false flag" to justify another invasion, the United States has warned. Talks are underway to avoid a conflict; Moscow says it won't start a war with Ukraine, and the Ukrainian president wants to calm the panic. The United States has threatened devastating sanctions and export controls if Moscow invades Ukraine further, and a senior administration official recently told reporters there was "convergence" with the EU on all potential measures.
In 2014, RT repeatedly referred to Russia's military presence as 'self-defense forces' and in one instance posted photos of locals posing with soldiers along with positive quotes, according to the State Department report. . The outlet spread Kremlin disinformation under the guise of journalism and sowed confusion about the truth, according to the report. He had a clear strategy to target a non-Russian audience with Kremlin messaging on Ukraine, according to the report.
The content at the time "assiduously followed the Kremlin talking points", according to the report.
Following RT's work surrounding Russian aggression against Ukraine, Moscow announced the creation of Sputnik in November 2014, according to the report. Russian President Vladimir Putin honored 300 journalists, including RT's editor-in-chief, for their "objective coverage" of events in Crimea, according to the report.
The buildup of troops along the Ukrainian border in 2021 was visible and Russia did not deny it, saying it was part of a 'routine' exercise," the State Department said. Russian media later unearthed some of their stories from the 2014 operation, including that US and allied support for Ukrainian territorial integrity sparked tension; that Ukraine has a serious Nazi problem; and that the Ukrainian armed forces intentionally injure children, according to the report.
RT repeatedly continued to spread disinformation about the allegedly injured children, even after the stories involved were debunked by outside observers and independent media, according to the State Department report.
Russian officials and RT and Sputnik executives have acknowledged that the media amplifies government communications through one-sided reporting, according to the US report. Media 'does not operate in a vacuum' within Russia's disinformation and propaganda ecosystem, report says citing their facilitation and engagement in cyber influence operations such as the hacking and leaking of Democratic National Committee emails in 2016.
RT and Sputnik have regularly quoted and promoted content from news outlets and figures under US sanctions for acting as Russian disinformation proxies, including News Front and Aleksandr Malkevich, according to the State Department. News Front and other Russian disinformation outlets have attempted a number of tactics to evade US measures, Kharon found.
And RT and Sputnik have played a key role in spreading disinformation related to the COVID-19 pandemic, promoting conspiracy theories and casting doubt on Western vaccines, according to the State Department report. .
RT's COVID-19 coverage targeting foreign audiences "differs significantly" from its Russian counterpart, according to the report, citing several studies. Sputnik's Spanish-language website was at the center of a network of websites hosting malware files linked to stories posted on social media about a pause in vaccine trials at the time, according to the report. "The stories of RT and Sputnik undermining US and European COVID-19 vaccines while promoting Russian vaccines are counterproductive and detrimental to global public health," the report said.