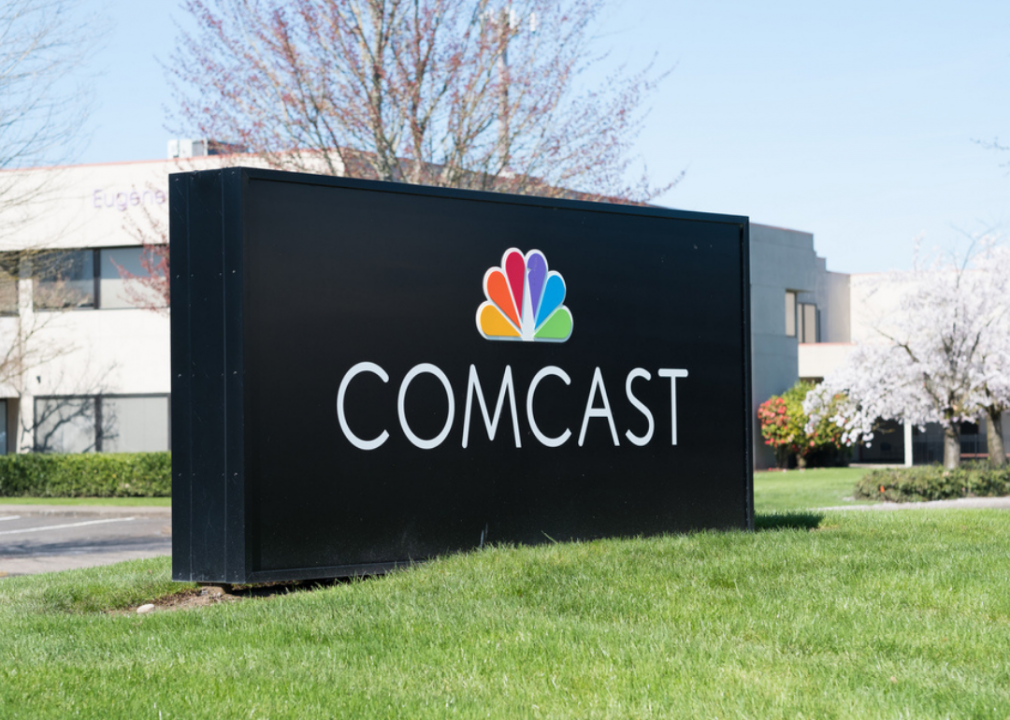 Shareholder group asks media to explain why they rejected Wuhan lab leak theory
Now that it is safe for the mainstream media to report the possibility that the coronavirus was leaked in a laboratory in Wuhan, China, a group of conservative shareholders are asking why the CEOs of parent companies CNN, MSNBC and d Other mainstream media allowed their reporters to dismiss the notion as a debunked conspiracy theory for about 18 months.
The group, dubbed the Free Enterprise Project (FEP) and led by Scott Shepard, has been unevenly successful at best. On Thursday, for example, Shepard told David Zaslav, CEO of Discovery, which is merging with WarnerMedia (parent of CNN) that he believes "that it has become clear that the theory that COVID-19 had escaped from a Wuhan virology lab has never been a conspiracy theory and is the most likely explanation – making it both bogus and venal CNN claims those who have suggested the possibility, including Sen. Tom Cotton and other respected officials were liars, buffoons and racists. "
Zaslav, through an intermediary, declined to answer Shepard's question, citing that Discovery does not yet control CNN, although Zaslav has spoken about CNN on several occasions. Speaking to the press on May 17, for example, he said he expected CNN "to be the world's news leader."
Thursday's exchange took place digitally via Discovery's shareholders' meeting, where a moderator admitted there were several questions about "journalistic standards" but declined to read them aloud.
"Zaslav's escape was absurd," Shepard said News week. "He had previously discussed CNN and the value it will bring to the new entity. But that value depends on whether CNN is managed with proper oversight and high standards. Today, this suggests that Discovery will neither provide nor neither. "
WarnerMedia, now a unit of AT&T, announced last month that it would merge with Discovery to form Warner Bros. Discovery, who will be led by Zaslav as CEO of the combined company while Jeff Zucker, the chairman of CNN, is set to leave or take on a bigger role after the case closes.
Thursday's question from Shepard to Zaslav followed a similar one on June 2 at a Comcast shareholder meeting when he began his question to CEO Brian Roberts with: 'Things that later turned out to be true.' , then listing a few things he said supported this, including the Wuhan lab leak hypothesis as well as the alleged Hunter Biden laptop scandal.
Roberts defended his reporters without mentioning any of Shepard's specific examples.
"We are very proud of NBC News and they are committed to producing the highest quality journalism on our platforms. The same goes for Sky News and if they think they've done something wrong, they talk about it. generally, "Roberts replied.
"I have always honored the commitment we made when we purchased NBC Universal and our agreement with the FCC that we would not interfere with information operations and we made a similar commitment when we purchased Sky News, "he said.
"So you are certainly entitled to your opinions and we appreciate your sharing them, but I still believe that NBC News is doing a wonderful service and we have a team of journalists working around the world who are doing their best to keep the record up. informed society with confidence, "says Roberts.
Shepard was not allowed to ask a follow-up question, but he said News week that "Roberts has explicitly stated that Comcast does not oversee its news properties, including NBC and MSNBC. Comcast has abandoned its fiduciary duty to its shareholders. "
Comcast declined to comment.
In 2007, the conservative nonprofit think tank National Center for Public Policy Research launched the EFF, which buys a small amount of shares in companies in order to gain access to shareholder meetings. In the past, Shepard would approach the microphone to ask his long, pre-written questions, although in a zoom / digital environment his typed questions are usually framed and devoid of detail before being put to the CEO, which Shepard says is problematic.
This was the case with AT&T, which remains CNN's parent company until WarnerMedia completes its merger with Discovery. On April 30, Shepard wrote to AT&T CEO John Stankey about what he called alleged bias at CNN, specifically claiming that the network "had pushed false stories about Russians offering bounties for the death of US soldiers "and" on the cause of death of US Capitol policeman Brian Sick. " Shepard also accused CNN of falsifying and publicizing information about COVID-19 "to defeat Donald Trump and stir up racial division."
But AT&T paraphrased Shepard's question by noting that it was similar to those asked by other shareholders, so the question posed verbally to Stankey by a moderator came down to, "We received a few questions regarding our owned by CNN. Some shareholders believe that owning a cable news channel can be divisive because not everyone agrees with the views expressed on air. "
Stankey responded by noting that CNN has won more Emmy in the past five years than in the previous 35, and that he is an editorial independent of AT&T. "We believe in free speech, free press, your freedom of belief, and we actually think these things are incredibly important," he said, adding that CNN "is supposed to respect high journalistic standards for accurate and truthful reporting, and we continue to make sure that is the case. "
"AT&T rephrased our question as if we were asking generic questions about bias," Shepard said. News week. "Lockdown and virtual meetings have been an excuse to rephrase tough questions. With Netflix, for example, they didn't even take our question."
Shepard joked that "Sometimes a company rephrases a question to something like, 'You were awesome; how can you be even more awesome? But they'll keep a nugget of the real question we're asking. "
He said Twitter was a particularly egregious example, as he typed a several hundred word question about the social media giant's suspension of conservative freelance journalist James O'Keefe. [Note: Twitter says O'Keefe was banned for violating its "platform manipulation and spam policy."], while allowing users to tweet their alleged celebrations of deadly attacks on Israel; allowing LeBron James to allegedly "threaten" a police officer (the NBA star later deleted the tweet); and allowing users to describe an alleged Syrian Muslim gunman from Colorado as a "white Christian terrorist".
But Twitter moderators condensed the question to, "Why do you continue to censor only the conservative side?" prompting Jack Dorsey, CEO of Twitter, to respond, "We are not biased in any of our policies, in our application, in our machine learning algorithms. If we ever find anything that hints at it, we immediately examine it and rectify it. If we make mistakes along the way, we admit them and correct them. "
For Thursday's meeting with Discovery shareholders, Shepard not only asked about the Wuhan lab, he also asked CNN to treat Hunter Biden's alleged laptop fiasco as fake news and the alleged Trump's collusion with Russia as a matter of fact. And he asked the CEO to explain why anchor Chris Cuomo was allowed to allegedly "get along" with his brother, New York Gov. Andrew Cuomo, when it came to reporting the latter's management. of COVID-19.
"How, specifically, do you plan to act to prevent CNN's failures in journalistic standards and ethics from destroying Discovery's reputation and market position?" He asked the CEO of Discovery, who declined to answer any questions on CNN.
Using language similar to what he used Thursday at Discovery's shareholders meeting, Shepard asked the CEO of Comcast to apologize to Senator Cotton and other Republicans for calling them "liars, buffoons and racists "for putting forward the idea that the coronavirus was a leak from a virology lab in Wuhan, but Roberts did not respond directly to the challenge.
Additionally, Shepard asked the CEO of AT&T if he was considering changing CNN's "designation from news network to far-left opinion megaphone," although Stankey did not respond and CNN did. declined to clarify whether Stankey was even aware of the written question which was verbally amended by a moderator at the shareholders' meeting.
News week covered the Wuhan laboratory theory in April 2020 in the article "Controversial experiments and the Wuhan laboratory suspected of triggering the coronavirus pandemic".