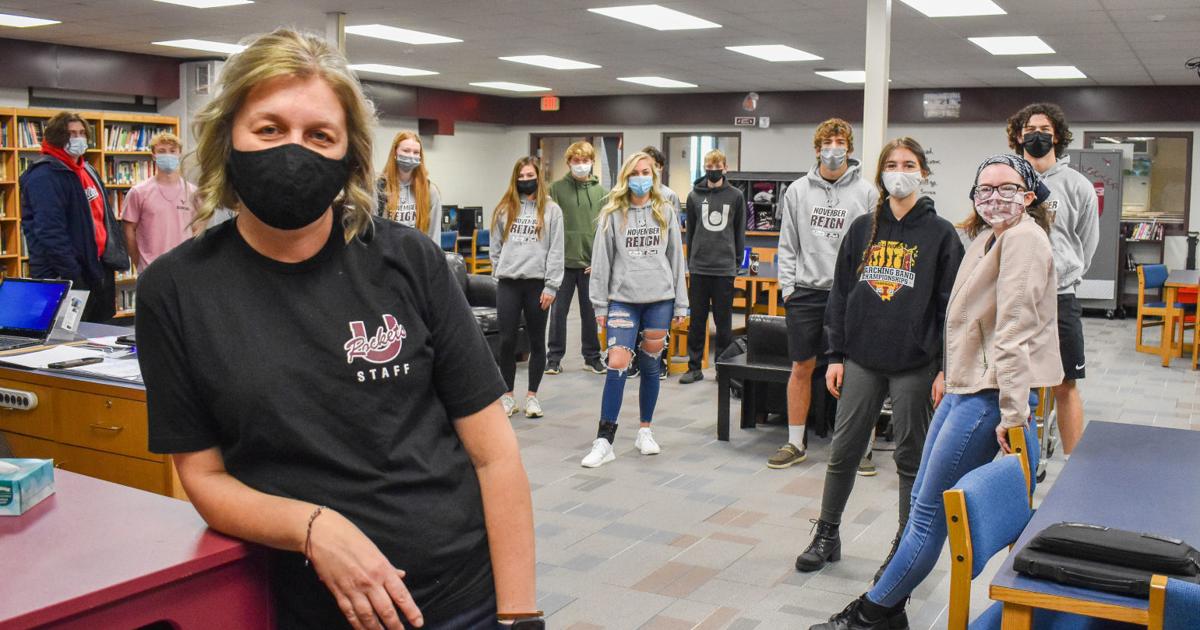 Teacher of the Week: Kris Graves, Director of the Media Center, Unity High School | Education
[ad_1]
During the fall of 2019, THE TOMBS OF KRIS'at Unity High School went from being a traditional librarian, which she had held for the previous 14 years, to being the director of the school's media center, where she helped students with homework and s 'to organise.
The former business professor had no idea how important her work would become the following spring, when schools across the state moved away for the remainder of the school year.
"Over the past year and a half, she has been an integral part of our transition to distance learning, providing our staff with the equipment and training they need to be successful," said Director Phil Morrison. "She was also instrumental in our transition to 1-to-1 this year by helping, teaching and preparing students and teachers for success with their Chromebooks."
Kris Graves, Director of the Media Center, Unity High School
Here are more Graves.
I find my job important because … more than ever, students need adults in their lives to guide them. Students have missed out on a lot over the past year and a half, so it's good to remind them how important soft skills are to being successful in school and in life.
Love to get my hands on an unorganized backpack.
I went into education because … initially, i really wanted to become an accountant. In my final year of high school, I worked in an accounting firm and started my academic career at EIU as a major in accounting.
One evening, while I was attending my macroeconomics class, I thought to myself, "Do I really want to work in an office? Then it occurred to me that I had to become a teacher and I wanted to pursue it.
Needless to say, accounting was my favorite subject to teach. I am very happy that I made the decision to become a teacher.
My most rewarding moment at work is … seeing students succeed. Just helping them a little helps them a lot.
If I can motivate them to do better in all aspects of their lives, especially academically and happy, that's enough for me. I am delighted to see weekly improvements in student performance both in and out of school.
I am also passionate about … just ask my students – my two Boston Terriers. We have a 3 year old named Dexter and a 1 year old named Walter. I love to take them out and spoil them.
As for the most important models or influences that have led me in this career … I can never really answer this question and identify exact patterns. I would say that all of my teachers over the years have influenced me in different ways.
I have also been influenced by my family members who have been in the teaching profession for many years.
If I wasn't in education, I … Honestly, I don't know what I would do.
ANTHONY ZILIS
[ad_2]