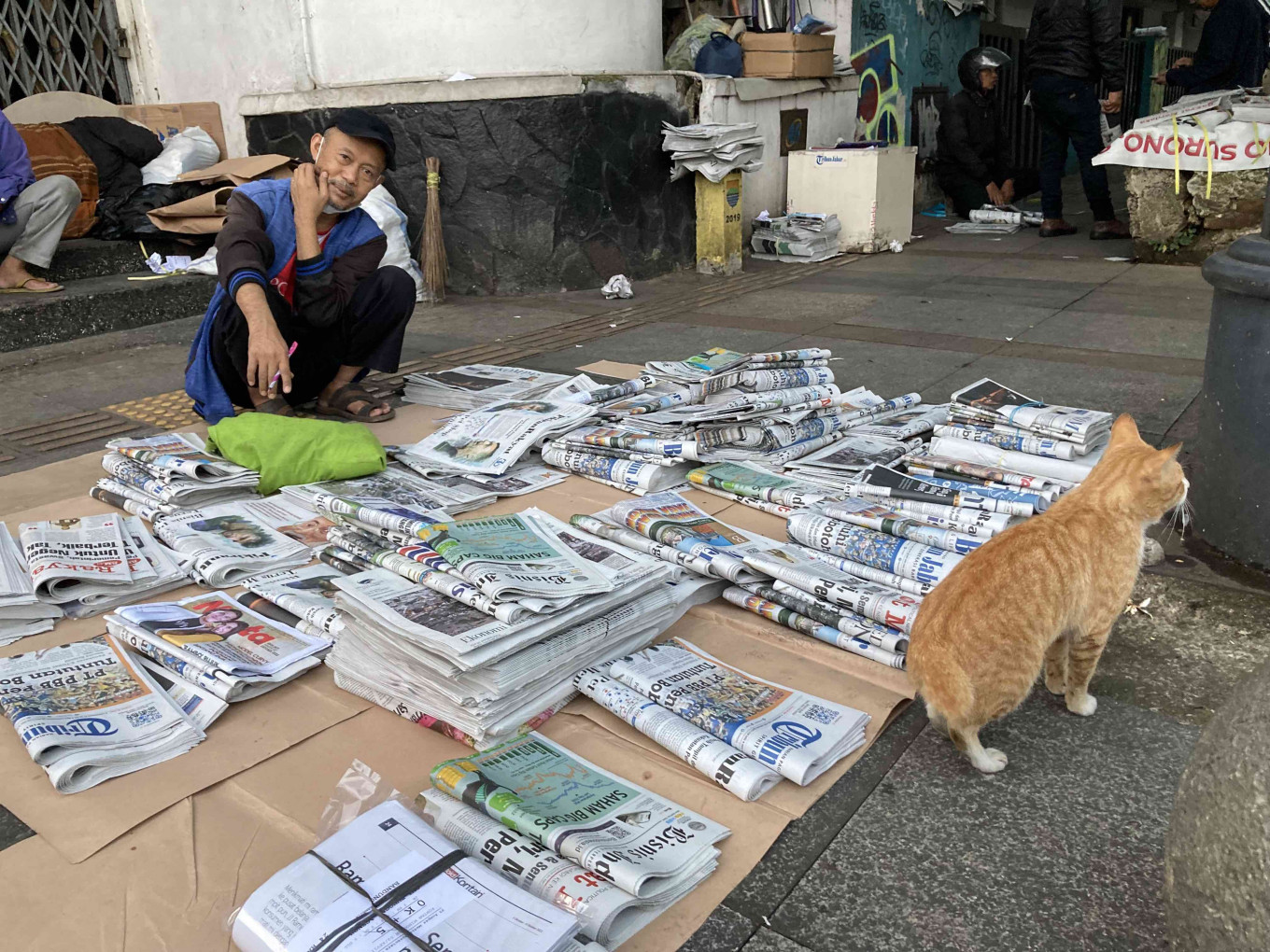 The Golden Age of Print Media: Cikapundung Print Market and Distribution Center – Thu 6 October 2022
Anindito Ariwandono (The Jakarta post)
PRIME
Bandung ●
Thu, October 6, 2022
As demand for print media plummets in the face of digitization, we take a closer look at the lives of some people in Bandung's largest print market and distribution center.
At 4 a.m., long before daybreak, piles of newspapers and magazines line the sidewalks of Jl. Ir. Sukarno in Bandung, West Java. Formerly named Jl. Cikapundung Timur, the area has been used as an informal distribution center and marketplace for the national print media since the late 1970s, where newsagents, peddlers and newspaper deliverers congregate before dispersing to every corner and corners of the city.
In the golden age of the print media, the turmoil lasted until noon, when the afternoon editions of some newspapers were fresh off the presses and dropped off in bulk at the distribution center.
read the full story
SUBSCRIBE NOW
From IDR 55,500/month
Unlimited access to our web and app content
e-Post digital newspaper
No ads, no interruptions
Privileged access to our events and programs
Subscription to our newsletters
Or let Google manage your subscription