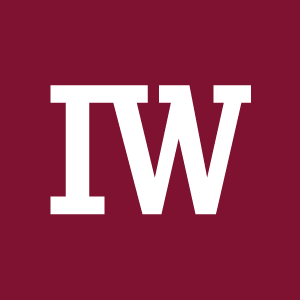 The Lazy Geek's Guide to Building a Home Media Center
What true techie hasn't thought about how to get rid of CDs, DVDs and all that multimedia clutter in favor of an all-digital entertainment center? It's been a fantasy for years, but it's never really happened, despite attempts like Hewlett-Packard's "Media Center PCs" and Microsoft Windows' Media Center add-on.
You can't buy a media center PC today, so you might think you can't build a media center. But it turns out you can. Undoubtedly, you could spend days creating your own media center from network drives, headless PCs, and apps like the open-source Plex – if you're a geek, this Erector-set approach would surely be fun. to build, but not for your family to use for its intended purpose.
[ See the Apple TV-based home media center tools in action in our slideshow. | InfoWorld compares the iPad Mini, Nexus 7, and Kindle Fire media tablets to see which performs best. | Find out if you can go all-Google for your computing and entertainment needs. | Subscribe to InfoWorld's Consumerization of IT newsletter today. ]
There is a much simpler way that not only works well, but anyone in the family can use. Think of it as the lazy geek's home media center.
No, it's not a cloud-based on-demand streaming strategy a la Google Play, Netflix, Hulu Plus, iTunes Store, or Amazon Instant Video. These can be part of your media center mix, but on their own they raise two major issues:
You have to download media every time you want to watch it, which will become problematic in the near future as ISPs move to tiered data rates for fixed broadband connections. With 1GB to 2GB per video, you'll quickly see your cable bill skyrocket in the new world order of tiered broadband pricing. And periodic slowdowns and crashes can make viewing unreliable.
Most of these services only work on a subset of mobile devices, so the "watch anything anywhere" scenario will be difficult to pull off.
But even within your own network, there is not yet a universal technology that enables ubiquitous media streaming from device to device. While the upcoming Miracast protocol may one day provide that ubiquity outside of the Appleverse, it's a good year or more away from widespread adoption. However, there's one technology that comes pretty damn close: the combination of iTunes and Apple TV. (Devices like Roku and Boxee TV are for web streaming, essentially acting as a central hub for your digital subscriptions — a subset of what the Apple TV/iTunes combo can do.)
iTunes is the best media hub when paired with Apple TV
iTunes lets you make your locally stored digital media files, as well as those streamed from the iTunes Store, Hulu Plus, and Netflix, as well as social video sites like YouTube and Vimeo, available on almost any screen you have. You can play them on your Windows PC or Mac; on your TVs if each set is paired with its own Apple TV; and on your iPads, iPhones and iPod Touch, but not on other mobile devices.
Plus, your iOS devices can play both locally stored iTunes content and any content streamed through Apple TV, so you can simultaneously stream multiple videos and music mixes throughout your home. The family can watch a movie together on the big screen or watch their favorite show on small screens, drawing from a mix of local and shared media files.