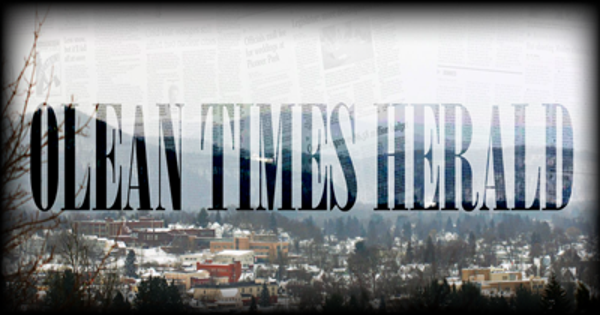 Uplifting Sports Illustrated Tale for Print Media | Olean
[ad_1]
It is in human nature that we tend to focus on the issues that directly affect us and pay significantly less attention to the circumstances on the periphery.
For those of us who work in the press, it is the social media-induced crisis that is affecting our livelihoods.
Fifty years ago, there were 1,748 dailies in the United States. At last count, that number was 1,286, down from 462. And that last number is non-discriminatory, it includes everything from major subways to the smallest daily traffic.
The symptoms are still the same, declining circulation and advertising revenue in the face of a market that relies more and more on television and social networks for information.
But there is more than the newspapers that feel the crunch of the written press.
And I've seen this happen with periodicals, especially in my case, Illustrated sports.
I've been a subscriber for most of my adult life… one of the 2.75 million readers who made it this country's undisputed most popular sports magazine.
BUT IT'S impossible to miss the change in recent years.
Illustrated sports went from the weekly to 39 annual editions in 2017 and, a year later, IF officially became a bi-weekly – 26 issues plus four seasonal previews and the ever-hypocritical swimsuit edition.
But the click came with the last issue in December 2019 when it was announced that Illustrated sports would become a monthly from January… 12 issues plus five special editions including Swimsuit.
Half of the staff – 40 employees, 13 on the editorial side – were reportedly laid off.
Co-editor Steve Cannella, checking the move to the monthly publication, conceded: "The era of the weekly is over.
There is a cautionary tale, of course, that if Illustrated sports can go from a hugely popular weekly magazine to a monthly magazine in less than four years – with two unsuccessful test periods in between – it's no wonder it's been a tough time for print media.
Stories about IF the work sometimes mentions the "thump noise factor" or the sound a periodical makes when it is placed on a table. In recent years, Illustrated sports seemed more and more fragile with fewer and fewer pages.
Size matters.
Many subscribers quickly realize that their journal has smaller pages and much less.
In the first monthly issue of Illustrated sports, the editors' letter admits, noting: "You will see heavier and brighter paper …"
The letter also concedes: "The new IF is no longer the vehicle for news and recap of events… "
And it ends with its own version of the tedious talking point used by struggling businesses to streamline desperate changes, "Illustrated sports is a living, breathing and evolving institution that is always building and developing beyond what it was before.
Building?
Growth?
Tell that to the 40 employees who were sent. To mutilate a phrase currently popular, but inappropriate for a family diary phrase, "Don't throw dishwater on my head and tell me it's raining."
IT WAS Yahoo reported that the copy for next month's edition must be submitted three weeks in advance, which is why the current issue lists Carlos Beltran as manager of the Mets.
And enjoy Super Bowl coverage from the March edition, if any, which hits newsstands on February 20, just 18 days after the game ends.
As for me, my subscription ends with the January 2021 issue and after all these years I won't be renewing.
Yes, I love the writing and the in-depth stories are fascinating, but once a month just isn't timely enough.
There is something else.
IF showers subscribers with renewal reminders, months before engagement ends. But they didn't contain a word about the impending reduction in issues and there was no mention of a refund for those of us who renewed for two years or more.
Even more infuriating than that, however, is the way Illustrated sports announced these three issue cuts… buried in the editors' letter, almost as if management were so embarrassed that they took this spurious option, hoping readers wouldn't notice the change.
(Chuck Pollock, senior sports columnist for The Times Herald, can be contacted at [email protected])
[ad_2]