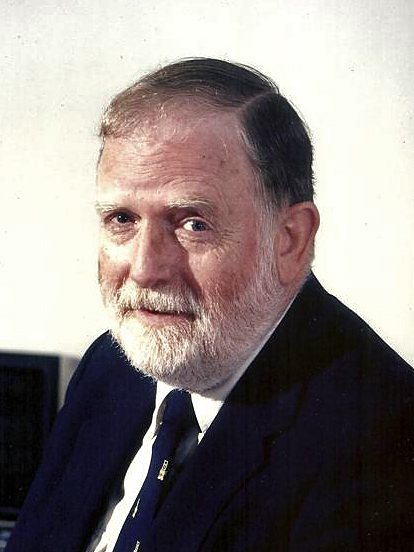 UW-Green Bay Honors Frank Wood With Media Center Dedication
The Frank Wood Media press room was dedicated Monday at the University of Wisconsin-Green Bay's new media center in honor of the late publisher Frank Wood, reports The (Green Bay) press time.
Wood, who was inducted into the Wisconsin Newspaper Hall of Fame in 2002owned by Brown County Publishing, the Green Bay News Column, and other weekly newspapers in the region. He also taught at St. Norbert College. His family continues to publish newspapers through Multi Media Channels, which owns The press time.
The Newsroom is one of many spaces in the new Media Center, which will be a space for experimentation, where students can experience and add to the cross-platform nature of media and content production.
The $5.7 million renovation coincides with the revival of student-run media at UW-Green Bay, including radio, television and digital journalism platforms. This was made possible through a combination of public funds and donations from local businesses and individuals, including Multi Media Channels and Sinclair Broadcasting, the parent company of WLUK Fox 11.
Frank's son Chris, who spoke at the event, said his father always had a selfless view of the role a newspaper could play in his community if properly managed.
"Frank Wood's legacy was to provide Green Bay and surrounding areas with a second voice," he said. "It was his business before his death on May 27, 2011."