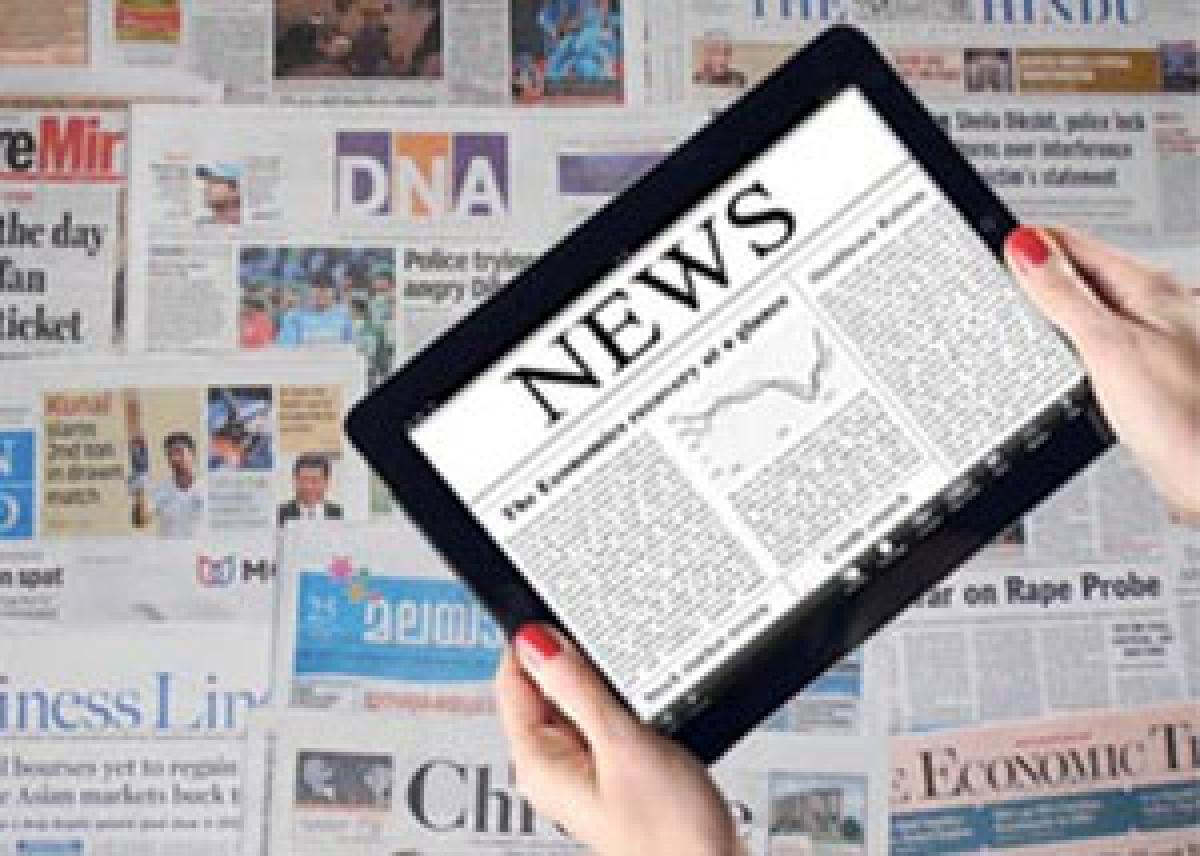 Write for the print media
Articles written for print publications should present a compact but comprehensive account of events. Unlike radio or television news stories, which typically contain shorter, simpler sentences, print media can include a wider variety of sentence structures and word choices. However, the piece still needs to grab the reader's attention and keep them hooked. In news writing, the emphasis is on getting to the point quickly and conveying the most applicable facts, while feature writing can be longer and more creative in its approach.
Because it is written for a mass audience, print journalism uses a style of writing that will appeal to the greatest number. For example, print journalists use adjectives and adverbs sparingly, focusing instead on simple sentences with strong nouns and verbs. In addition, they use as few words as possible to get their points across. Because space is often limited, they need to focus only on the most relevant information. Print journalism often has a storytelling component, in which a narrative is tied together in a linear fashion. The purpose is to convey information and give readers a better understanding of the subject.
Banalities
I was lucky !
Praveen You have an exceptional view! How did you find this apartment?
Save I was lucky.
Praveen I wish some of that luck rubbed off on me.
Save Are you looking for an apartment?
Praveen Yes, I had been looking for accommodation for four months.
Save Well, you're in luck. There is a vacancy next door.
Remarks:
Luck – to be very lucky
Example:
Sunrisers-Hyderabad were really lucky in last week's game.
Know your vocabulary:
Choose the closest meaning and tick it.
1. Reminiscence
a) considerate of others
b) recall
c) sensitive to stress
2. Carelessly
a) messy b) moody
c) disobedient
3.Chaste
a) squeezed b) pure
c) crafty
4. Summit
a) flat land b) rough sea
c) climax
5. Ostracize
a) mix b) burn
c) ban
6. Encompass
a) include b) follow
c) defeat
7. Decrepit
a) old and weak b) new and shiny
c) the last and most
8. Crown
a) ring b) crown
c) staff
9. Moralize
a) preach b) refuse to help
c) think slowly
10. Inadvertently
a) miserable b) involuntary
c) recognizable
Key:
1-b; 2-a; 3-b; 4-c; 5-c; 6-a; 7-a;
8-b; 9-a; 10-b
"In the final analysis, what we are communicates far more eloquently than anything we say or do."
-Stephen Covey
[Stephen Richards Covey, October 24, 1932 – July 16, 2012, was an American educator, author, businessman, and keynote speaker. His most popular book was The 7 Habits of Highly Effective People. His other books include First Things First, Principle-Centered Leadership, The 7 Habits of Highly Effective Families, The 8th Habit, and The Leader In Me How Schools and Parents Around the World Are Inspiring Greatness, One Child at a Time. He was a professor at the Jon M. Huntsman School of Business at Utah State University at the time of his death.]
(The author is an assistant professor at the University of Palamuru and can be contacted at: [email protected])